A day in the life: Glampitect Designers at The Glamping Show
Created by Calum Published on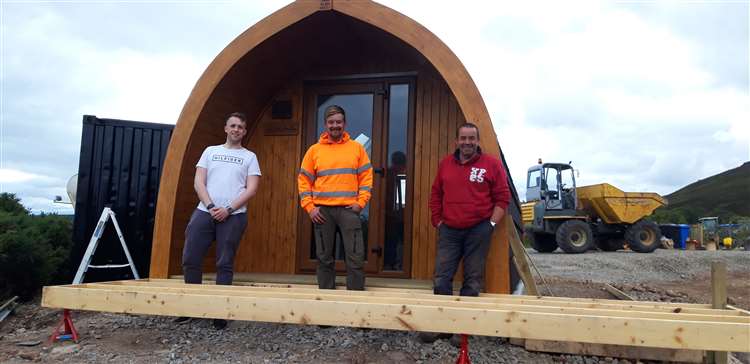 The Glamping Show is a special time for most in our industry. Many companies and important people flock to show off their companies and the success that they are receiving. It is also a time for smaller companies to interact with others in the industry and gain the help and support that they need.
We love The Glamping Show, and take it as an opportunity to show our love and appreciation for the glamping industry. We provide support to the smaller businesses who need advice or who are only just starting out, and make the most of a weekend revolving around our favourite topic.
Here are some of the things that take place during a day at The Glamping Show, and why you should come visit next year if you are interested in glamping and starting a glamping business.
On the typical day of The Glamping Show, people arrive around 9am to set up their stall for the day. Some of us opted to go to the gym early in the morning, whilst others opted to stay in bed and get those extra hours of sleep! We find it best to get the blood pumping before a day of informing and interacting with others.
Setting up the stall is a process that doesn't typically take a long time, but around half an hour or so. We put a lot of thought into this as we want to make it as easy as possible to inform others and help them throughout the glamping process.
The Afternoon of The Show
When the show starts, we spend 9:30-5 every day talking to everyone that comes to our stand. We find pleasure in giving people the guidance they need to complete their glamping site, or even encourage people to start a glamping business in the first place. We love sharing our passion for glamping with everyone we meet.
Occasionally, we go and talk to other exhibitors at the show to discuss the day and current live projects that they may be interested in talking about. We love communicating with other fellow glamping enthusiasts, which is why we find The Glamping Show such a great opportunity.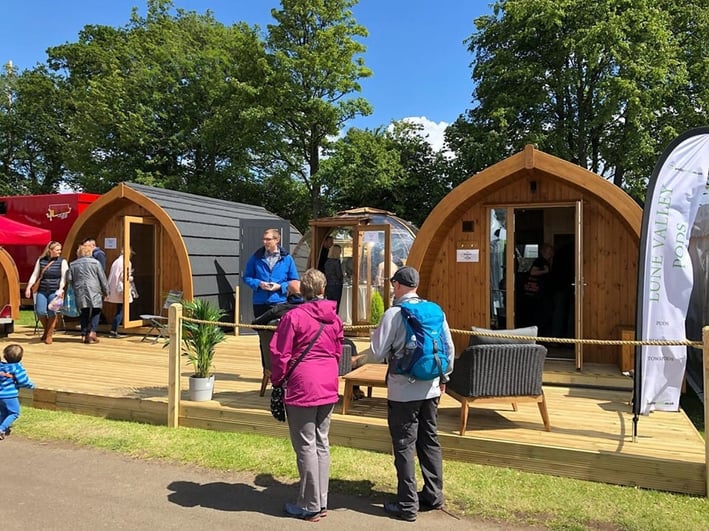 What else do we get done at the show?
We also help hundreds of people every day to understand more about their glamping site. This means discussing what is needed for starting a glamping site/business and things that they can use to help them throughout the process (such as our free guide on starting a glamping business).
We often get told by people that "you are exactly what we need right now" or "your feasibility study guide is exactly what I need right now" referring to the study that we produced in order for you to determine if glamping is right for you. We want people to feel included in our industries' growing community and want to help advise people whenever we can.
Visit The Glamping Show Yourself and See The Spectacle
If you are someone who is interested in starting a glamping business, or you already have a glamping business at any size (small or large), we strongly recommend that you pay a visit to the glamping show next year. It is an opportunity for you to learn more about glamping in general and on how you can expand your business to a successful level.
Alternatively, if you are looking for additional advice with glamping and need support when initially starting your business, take a look at our free guide on starting a glamping business, as this can inform you on things that many do not take into consideration before starting their business, and can also assist you when planning ahead for success.