5 Things We Learned from The Glamping Show This Year
Created by Calum Published on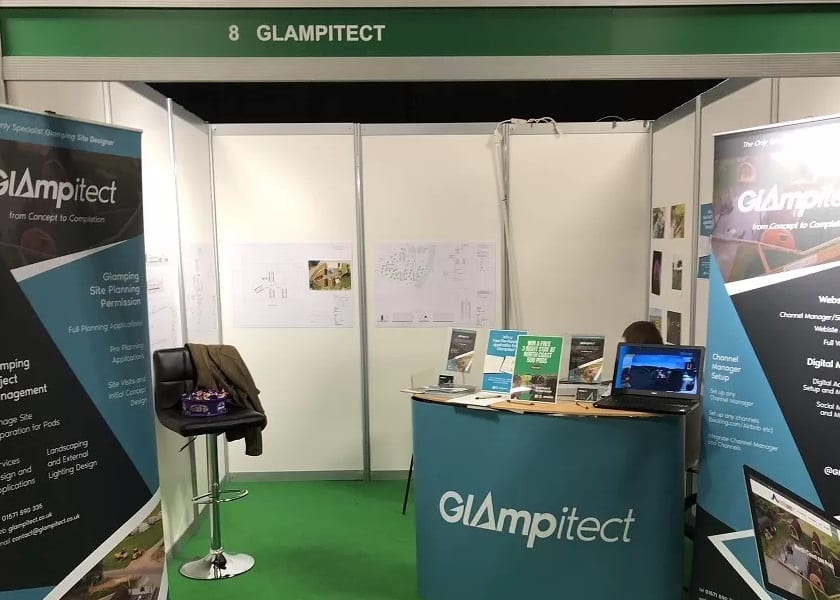 We at Glampitect exhibited at the Glamping Show this year for the first time, having attended the previous 2 years. We saw this as an excellent opportunity to meet new people to help achieve their glamping goals! We spoke mainly to people in the early stages, looking to understand whether their project is feasible or not. Thanks to this we have a new offering in our services – a desktop feasibility study. Contact us to find out more about this fantastic service – you spoke and we listened.
The Glamping Show is the UK Hub for Glamping
This event really proved the glamping show is the UK hub for glamping. In fact, this hub may extend further afield than the UK as we will discuss later. We recommended that most of our clients attend the show and those that did that we spoke to there were very grateful of the suggestion.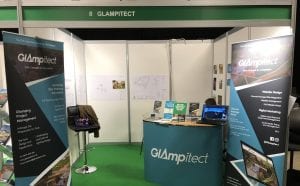 This really is a must attend event for everyone planning on starting a glamping site. We were there all weekend and happy to share our expert knowledge with everyone we spoke to, for as long as they wanted!
We met so many fantastic people at the show that we have already booked for next year! You can see our Glamping Show profile here.
Glamping is Going International
We all know glamping is now well established in the UK. It still has lots of room to grow of course but it is commonplace around the country. However, around the rest of the world? Well, we found out at this show that's a massive YES.
We met with people from several countries including Russia, France, Germany, Greece and Singapore. Glamping is growing worldwide so it's no surprise we're seeing more people from other countries attending the show. You've probably seen this graph before in some of our previous blogs but I can't help myself using it whenever we get the chance: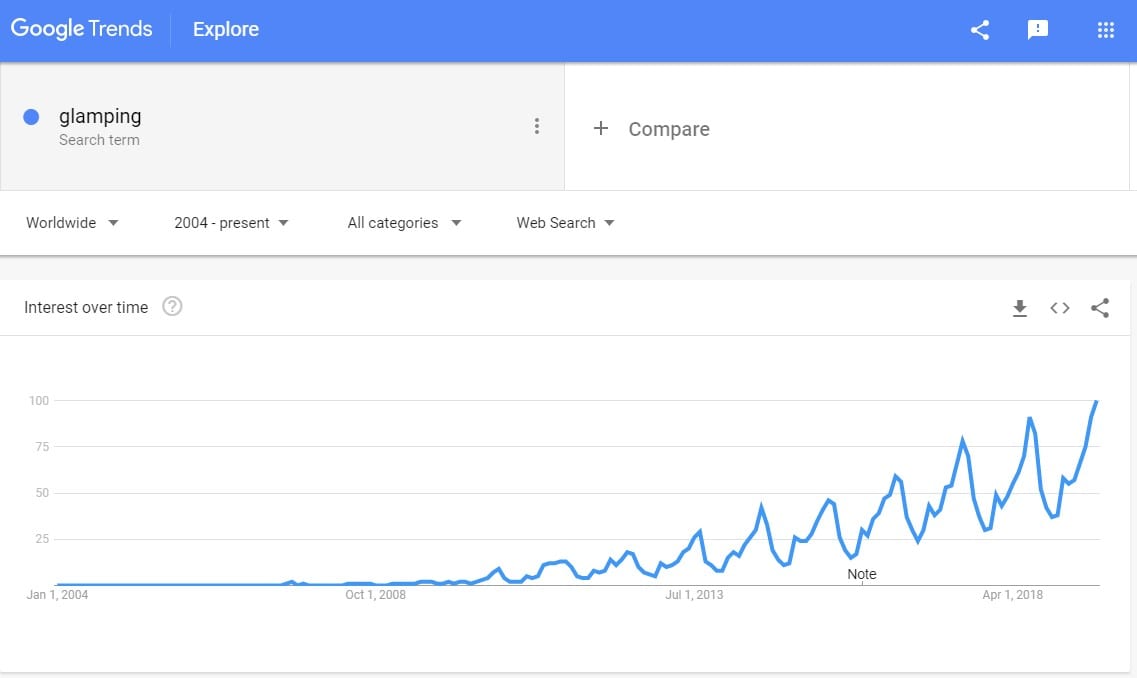 It's not hard to see why people are coming from far afield to get themselves to the glamping show. They see the OPPORTUNITY!
Presenting isn't as Scary as You Think
As some of you will know, in fact some of you may have seen, we presented at the glamping show. Our presentation 'From Conception to Completion – Your Glamping Site Design' actually drew crowds bigger than that stage could handle.
With people gathering round the already full seating area it was fairly nerve racking for us…. but once we got going it was just like speaking to anyone else at the show!
This maybe isn't as much of a 'glamping show' lesson as it is a life lesson – step out of your comfort zone and do something that scares you. Once you do it, it's not as scary as you think.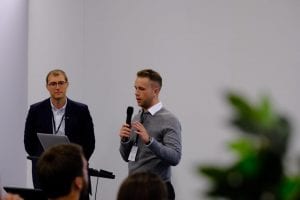 Our presentation included the full spectrum of glamping site and business setup. From feasibility studies and full glamping planning applications to website design and digital marketing.
The Only Way is Up for Glamping
I could really use that same image again. I really shouldn't but I really could.
So glamping is on the rise as we know. With double pictures.
On a more serious note, it was clear to see even from last year's show that this Glamping Show was busier and full of more serious people. Glamping is taking the UK and the world by storm and it's only just getting started.
The trends are set to continue upwards making glamping even better than ever before to get involved in.
Everyone Should be Excited for Next Year Already
I know that we are! The Glamping Show was such a great place for us to meet new potential clients and help people on their journey. More importantly, it was an opportunity for potential glamping site owners to get out and get meeting all the glamping pod manufacturers, glamping site designers (there's not many of us) and all other complimentary businesses.
If you didn't make it to this year's glamping show, next year is a MUST!
You can read more about the things glampitect can help with here.